There are plenty of ways to discover the island, you can rent a car, cycle your way through, hop on the public transportation busses or taxi's, go on a guided tour or simply let your heart lead you and explore the island. Either way you can discover Curaçao best kept treasures.
Public transportations
There are two types of buses on Curaçao, the large buses ''konvooi'' go for longer distances. The timetable is not visible at al the stops, therefore I made a document below. The other bus is a collective vans called ''bus'' they have bus written on the registration plates and they also have a board with the destinations they go on the front windshield. You can always stop them and ask if they go to your destination or which bus you have to take to go where you want.
Click here for the bus (Konvooi) time tables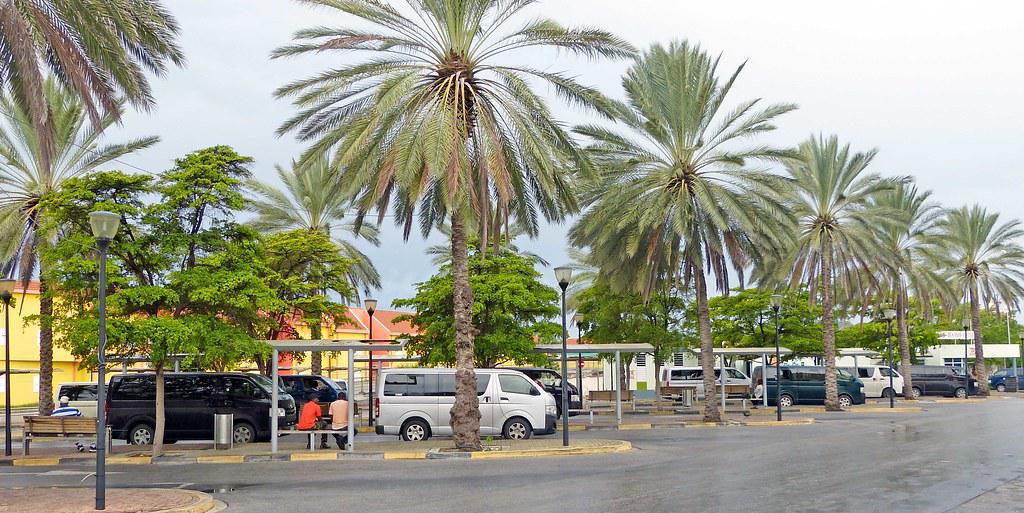 Taxi's
When taking a taxi, always check that it is a registered one and negotiate the price before taking the ride. Most taxis do not have meters.
All taxi drivers carry a badge and labels inside their taxi to identify themselves.
You can recognize the taxi's by the yellow sign on top of the car and the letters ''TX'' on the license plate. The prices are based on the number of passengers and the time of the day. Between 6 am and 11 pm they charge the usual rates. And after 11 pm they charge night rates which is 25% more. Try to negotiate the price before taking the ride 😉
There are taxi stands at Curaçao International Airport, in Otrobanda and Punda and outside major hotels.
But don't worry, in case you're not around one of those places, I listed a couple of taxi companies where you can call and arrange for a pick up
Curaçao Taxi Max
+599 9 697 6302
Dushi Taxi and Tours
+599 9 516 8863
Curaçao Tours and Taxis
+599 9 5131599
Website: https://www.curacaotourandtaxi.com/
Friendly Taxi Curaçao
+599 9 692 4561
Website: https://www.friendlytaxicuracao.com/
---
Taxi fare Examples (maximum fares)
From the airport to Jan Thiel - zone 3: USD 60
From the airport to Piscadera (Marriott, Floris Suite, Hilton) - zone 8: USD 30
From the airport to Otrobanda - zone 5: USD 45
From the airport to Mambo Beach - (LionsDive, Kontiki, Dolphin Suites) zone 4: USD 50