Most visits to Curaçao are trouble-free. However, petty theft and street crime is a concern. The main tourist areas are generally safe, but you should take normal precautions. Avoid remote areas at night.
Don't take valuables to the beach or leave any valuables in your vehicle. Make sure purses and handbags are closed and not easy to snatch.
This is a tip as a local:
Don't stay till late in the night at the beaches, especially if you're alone or in a very small group. If you want to stay till dark do it while there are other people's there, if everybody leaves, leave as well don't take any risks. Even though Curaçao Is pretty safe, these are the places and times the majority of crimes happen to tourists.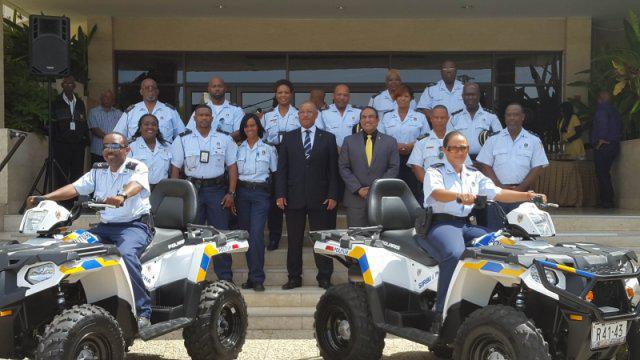 Politur
Politur stands for tourist police. The main aim of this department is to protect our tourists as much as possible during their stay on the island. These police officers monitor potential risks for tourists, prevent criminal activities against them and guarantee their safety during their vacation.
This department has four (4) headquarters:
World Trade Center : 463-6542
Sambil :735-2396
Boulevard: 735-0044
Westpunt: 864-0000