Dolphin Academy Curaçao
Willemstad Curaçao CW
Meet, swim, snorkel and dive with a dolphin.
Have you ever wanted to see, touch or even swim with dolphins?
Don't wait any longer and make sure Dolphin Academy is on your list of activities during your stay at Curaçao.
Curacao Dolphin Academy is located in the Sea Aquarium park, jus besides Mambo beach and LionsDive Beach Resort.
The mission of Dolphin Academy is to present the truth about dolphins despite their popular and sometimes mythological image. Dolphin Academy do this by providing an educational venue with their programs.
Through this venue visitors may observe and interact with trained bottlenose dolphins in both spacious enclosures and the open sea.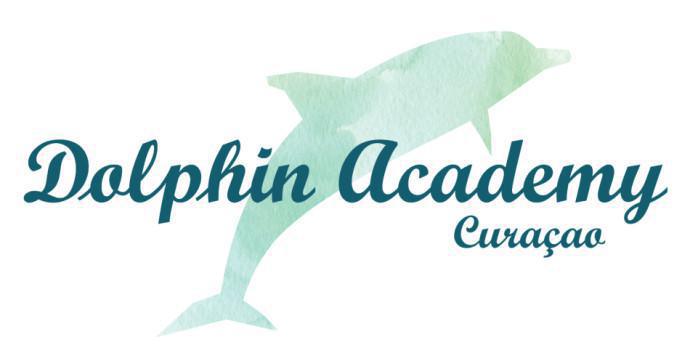 The Dolphin Encounter is suitable for all ages and you don't even have to be a swimmer, because you will be standing on a platform waist deep in the water. During the Dolphin Swim you will swim along with the dolphins while gently petting and interacting with them. You will also give them signals to which they will sing, spin, wave and even splash you with water.
Make your resercvations here
Bus route
From the bus stop in Punda to Curaçao Sea Aquarium/ Doplhin Academy
Click here for the bus departure time tables, from Otrobanda and Punda
Bus 6A Punda- Caracasbaai (from Punda)
National Archaeological Memory
Nieuw Nederland
Oranjestraat
Misa di Steenrijk
Martin Luther King Blvd - Rotterdamweg
Martin Luther King Blvd - Prinses Margrietplein
Sunscape
Mambo Beach
Seaquarium Curaçao
Duration:
The bus drive is 16 minutes to the ''Sea Aquarium'' bus stop, from there you have to walk a proximally 4 minutes to the Sea Aquarium.