Ostrich Farm Curaçao
CW Curaçao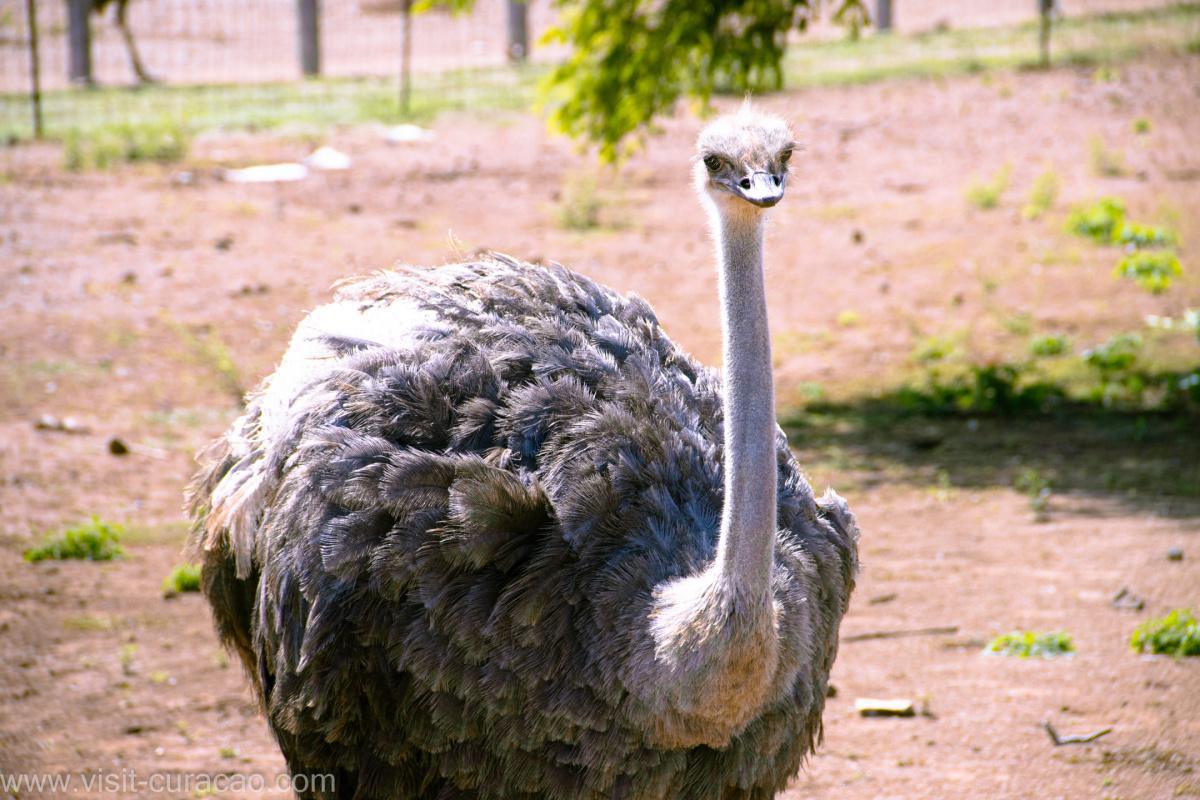 You would not expect to see ostriches on Curaçao so quickly. However the climate and nature of Curaçao is a perfect habitat for Ostriches. At the Ostrich Farm you and your family can enjoy and learn everything there is to know about these amazing creatures on the Curaçao.
At Ostrich Farm Curaçao you will feel just as if you're in South Africa! The Ambiance, animals and crew makes you feel just that. The Farm is located in a beautiful landscape on the road to Groot St. Joris in Santa Catharina. They offer a variety of activities that guarantees fun for the whole family!
Treat yourself at the of restaurant Zambezi, while the children play in the playground or enjoy the bouncer. The restaurant serves both lunch and dinner. And while heading back, don't forget to visit de souvenir shop.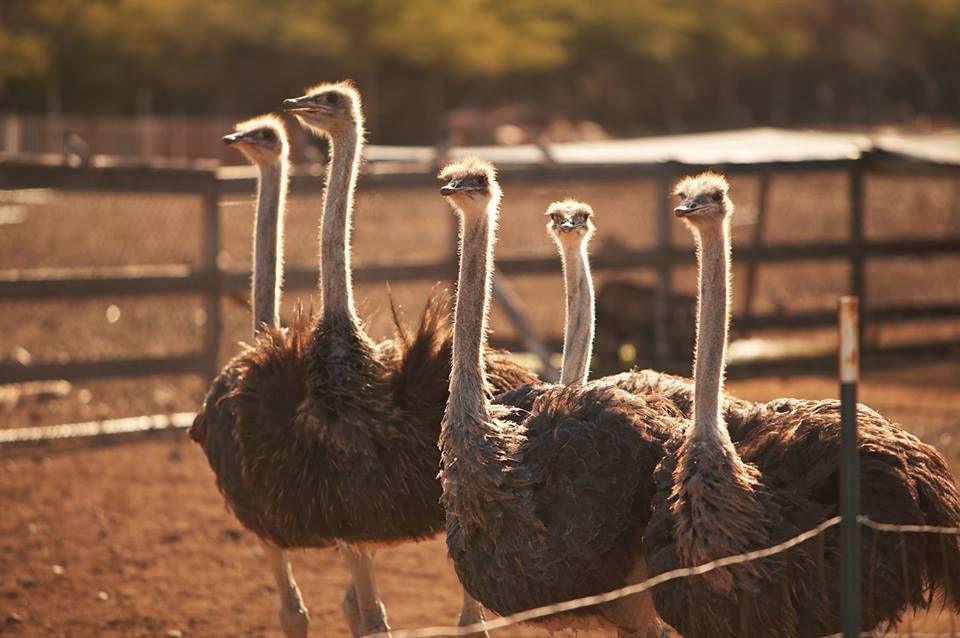 Opening hours and prices
The Ostrich Farm Curaçao is open daily from 9:00 to 16:30
The Zambezi Restaurant is open from 9:00 to 16:00 (Fridays open for dinner as well, with reservation)
The tours are every hour between 9:00 and 16:00
Book a tour!
The tour takes you across the farm in a safari truck and during the tour you will encounter all stages in the life of ostriches. The guide will take you through all these stages, from egg, to baby ostrich to adult. Find out all facts and funny details about ostriches. The tour starts every hour.
Safari tour
Adults - USD 17.00
Kids - USD 14.00
Safari tour + lunch
Adults - USD 37.50
Kids - USD 18.00
After the safari you will have lunch at the Zambezi Restaurant
Safari tour + dinner
Adults - USD 65.00
Kids - USD 18.00
After the safari tour you will have a great 3 course dinner at the Zambezi Restaurant.
You can buy your tickets at your arrival at the park or online here.
Bus route
From bus stop in Punda to The OstrichFarm
Click here for the bus departure time tables, from Otrobanda and Punda
Bus 7B to Weto (from Willemstad - Post Punda)
Berg Altena
Kaminda Saliña - Landhuis Hel
Kaminda Saliña - Goudsmidsweg
Kaminda Saliña - Winkelcentrum
Moreno Boulevard
University Of The Dutch Caribbean
Zuikertuin Mall
Santa Rosaweg
Santa Rosaweg - SBN Doormanweg
Santa Rosaweg - Winer Restaurant
Santa Rosaweg - Pasenshiweg
Santa Rosaweg - Postkantoon Santa Rosa
Kaminda Rignald - Kaya Pita
Kolegio San Martin de Porres
Kaminda Rignald - Bentaweg
Kaminda Rignald - Herst
Kaminda Rignald - Kaminda Willems
Kaminda Jose Papa - Kaminda Mitologia
Kaminda Mitologia - Kaya Nereide
Kaminda Mitologia - Kaya Kent U Zelf
Kaminda Mitologia - Kaya Progreso
Toko Seru Prelu
Pearl of the Caribbean
Duration:
The bus drive is 45 minutes to the bus stop ''Pearl of the Caribbean'', from there you have to walk a proximally 20 minutes to The Ostrich Farm.