Mikve Israel-Emanuel Synagogue
Hanchi Snoa Punda Willemstad
Consecrated in 1732 and over 280 years old, the Mikve Israel Emanuel Synagogue is one of the most historic synagogues in the world. It was modeled after the Portuguese Synagogue of Amsterdam to serve a community of Spanish and Portuguese Jews from the Netherlands and Brazil. Still in active use by a small but vibrant Jewish community, it is a true testimony to the loving care of its guardians and extremely interesting to explore. The museum as part of the Synagogue displays an impressive collection of religious artifacts from the congregation's history, such as Torah scrolls and Hanukkah lamps, as well as antique personal and household items. They are one of Curaçao's most popular tourism attractions. If you're Jewish, the Mikvé Israel-Emanuel is a must-see, but it's fascinating for others, too.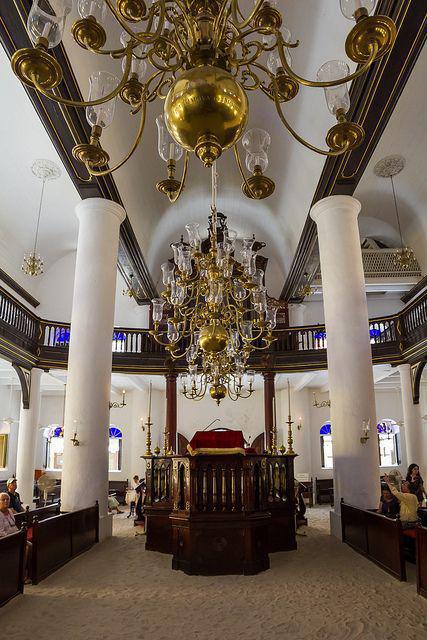 Opening hours and entrance fee:
The Mikve Israel Emanuel Synagogue, also affectionately known as SNOA ,and its adjacent Jewish Historical Cultural Museum, is open to visitors from Monday to friday from 9:00 to 16:30.
And for worshipers on the Shabbat (Friday evenings from 6:30 to 7:45 PM), on Saturday mornings (from 10:00 AM to 12:00 noon) and on the first and last days of a Jewish Festival.
An entrance fee of USD 10 is charged to every visitor and is used for the maintenance of the historical building. Children under the age of thirteen (13) are admitted free of charge.