Flamingos in ''Williwood''
1b Weg naar St Willibrordus Jan Kok
Sint Willibrodrus ''williwood'' sits along the edge of the Jan Kok Bay, on the western coast of Curaçao. It's a small town, that is quickly growing in popularity, especially among tourists and hikers. As you approach the town you will see the old saliñas of Rif-sint marie, a former salt mining plantation. This area is a popular and protected place for flamingos. It's almost a sure bet that you'll spot some flamingos here.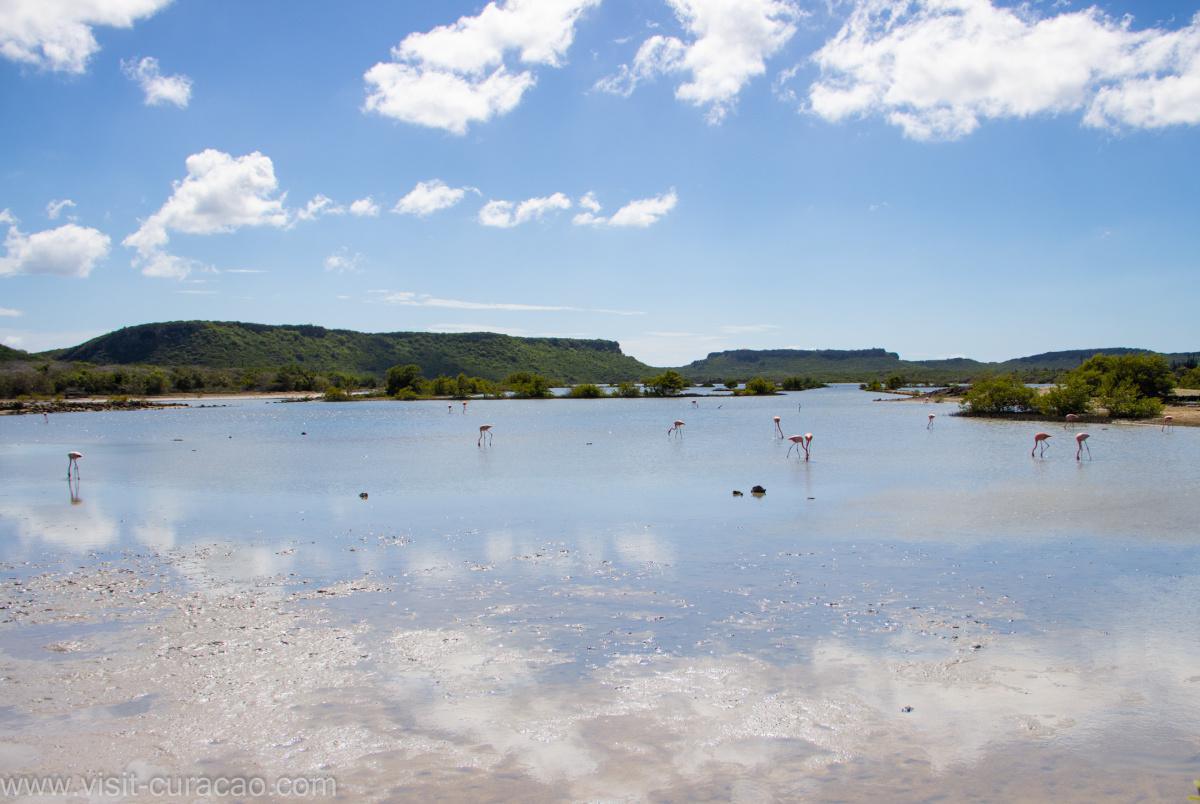 How to get there with bus
We recommend you to take a Bus Chiki to go to Willibrodus, as the Konvooi doesn't go near this area.