Mount Christoffel
Sint Christoffelberg Curaçao CW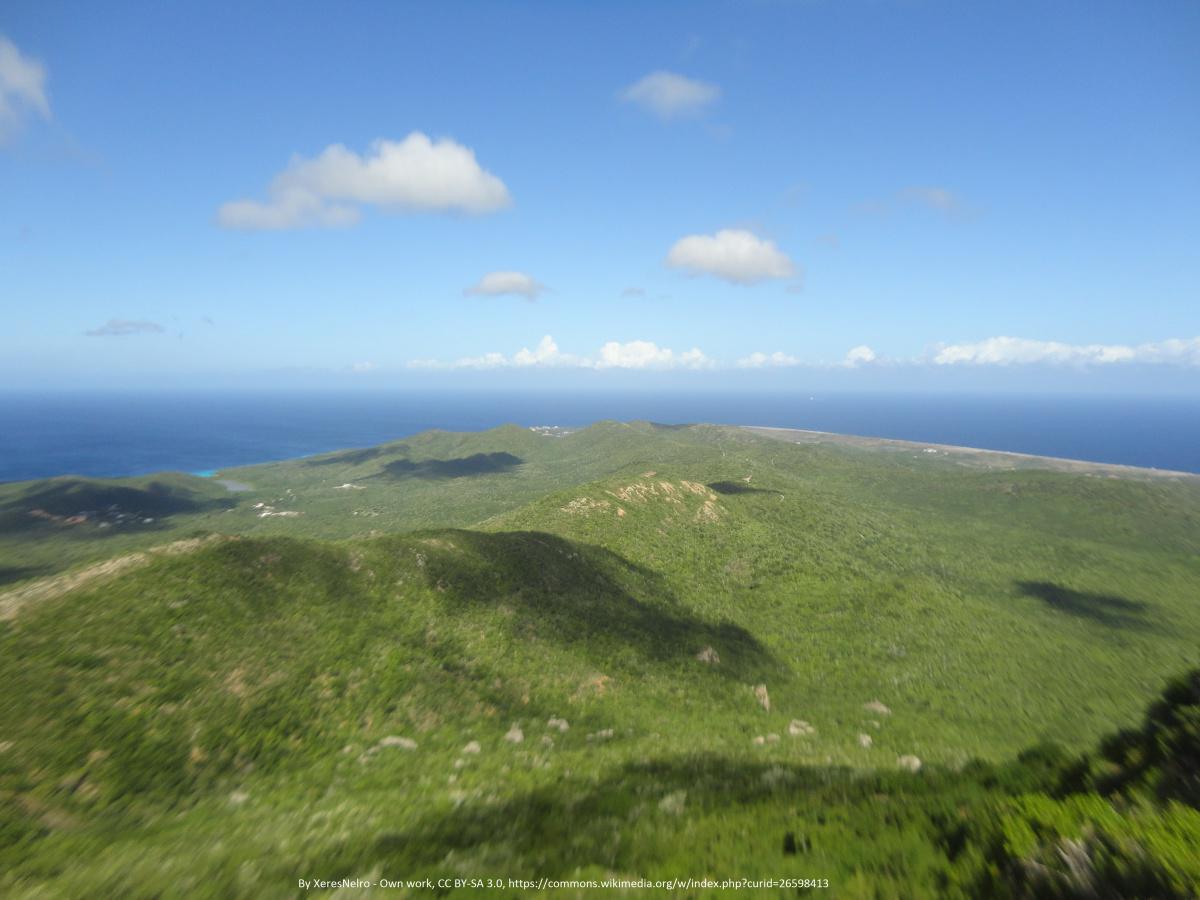 The Mount Christoffel also known as Christoffelberg was named after Saint Christopher, This mount is the highest point on Curaçao. The Christoffelberg is 372 metres (1,220 ft) high and lies in the reserved wildlife park, Curaçao Christoffelpark, which can be explored by car, bike, horse, or on foot using several trails that have been laid out for this purpose.
Opening hours and entrance fees:
The Christoffel park is open from Mondays to Sundays from 6:00 to 14:00
The ticket sales counter and entrance to the park, mountain and/ or museum closes at 13:30 !
Mountain climbing is only allowed until 10.00 am.
For your own safety it is not allowed to start the mountain climb after 10.00am!
Fees Christoffel Park + FREE entrance to Savonet Museum
Adults: Nafl. 25.00 / USD 14.50
Children 6-12 years: Nafl. 7.50 / USD 4.50
Children 0-6 years: Free
Group fee: Nafl. 15.00 / USD 8.50 (groups must consist of 15 people or more)
Christoffel Park for local people + FREE entrance to Savonet Museum
(valid ID Sèdula or drivers license from Curaçao is required)
Adults: Nafl 5.00
Children: 6 – 12 years: Nafl. 5.00
Children: 0 – 5 years: Free
Prices may vary for special activities
Bus route
From bus stop Otrobanda to Christoffel Park.
Click here for the bus departure time tables, from Otrobanda and Punda
Bus 9A westpunt ( from Otrobanda)
Rodeweg - Jan Erasmusstraat
Roodeweg - Piscaderaweg
Weg naar Welgelegen - Charoweg
Weg naar Welgelegen - Kaya Aura Winkel
Weg naar Welgelegen - Soeur Geradaweg
Schottegatweg West - Amazoneweg
Schottegatweg West - Paranaweg
Souax
Grote Berg
Harmonie
Daniel
Landhuis Daniel
Tera Corá
Landhuis Ascencion
Christoffel
Duration:
The bus drive is 1h and 16 minutes to the bus stop ''Christoffel''. The bus stop is just in front of the information office and ticket service.